I used to drink sodas almost every day and never gave any thought to sugar, high fructose corn syrup, or calories (what are those?). After a while, I changed to diet sodas that used splenda or things like aspartame, but those wreaked havoc on my stomach. So I had given up drinking soda and just had water, tea, black coffee; it's really not that bad or hard to do.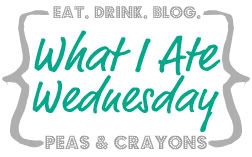 But then Zevia comes on the scene and offers their awesome all natural, zero calorie soda sweetened with stevia. I know other brands have similar drinks, but Zevia just seems to have it down. Besides their delicious, high quality line of drinks, the people working at Zevia know how to treat their current and future consumers with respect. Great customer service means a lot, and Zevia has it right in that department too.
In June of last year, Zevia sent me samples to review (
click here for review post
) and I held a
giveaway contest
too. Since then, I've posted a few recipes using Zevia like this
protein corn bread
and these
pumpkin protein donuts.
Now, Zevia sent me their newest flavors (Strawberry, Cherry Cola, and Lemon Lime) to review and host another giveaway. I'm still working on the samples, but have been able to cook a few goodies using the tasty soda.
Come back soon for the review and giveaway for a free 6 pack coupon. I don't have full recipes yet, but I used Strawberry Zevia as the liquid to cook a big batch of quinoa that I have in the fridge for a quick nighttime treat. This was so easy; all you you need is your favorite flavor and any grain you would cook on the stove. Zevia is also a great liquid to use to make overnight oats; it's your liquid and sweetener with zero calories!
If you can't tell, I'm pretty excited to have this opportunity to try the new flavors, and so far, I love the Strawberry and Cherry Cola. I'm thinking a good baking recipe with the Cherry Cola and hope to have one finished soon.
Well, how about we kick this What I Ate Wednesday off and have a look at my day of eats....Happy WIAW!!!
Breakfast
– Black beans with bell peppers, baby carrots, sugar snap peas, and French Press coffee with a little vanilla protein powder mixed in the brew. All I have is a picture of this crunchy whole wheat protein French toast I made for Kelley this weekend; I used Kashi Autumn Wheat cereal crumbs to coat the bread before toasting to add a nice crunch....Delish!
Lunch – Steamed Jersey sweet potato topped with salsa braised pork chops and steamed veggies with goat cheese mixed in; Overnight Oat Crisps (soaked in Zevia Creme Soda); Zevia Cherry Cola...this stuff is great, way better than Cherry Coke!
Snack – Nothing but more green and herbal tea; I always claim I won't let work get in the way of how I eat, but today it did.....boo.
Dinner
– Big salad with organic arugula, sliced beets, hearts of palm, and slow-cooker Brussels sprouts with cremini mushrooms; I made a dressing of pureed black beans, salsa, cumin, and cayenne that satisfied my need for spice...yum! Cold quinoa cooked with Strawberry Zevia mixed in with Greek yogurt, toasted cashews, and frozen berries; this is something new I wanted to try and am really pleased with how it turned out. I also had a puree of
Eden Organ Aduki Beans
, ripe banana, vanilla egg white protein powder, and peanut flower.
I love review tasty and healthy products! I always imagine being able to spread the word on the tasty side of healthy eating in hopes that it will change at least one person's life for the better.
There are many recipes I want to try with Zevia; which ones would you like to see most? Zevia soda purees, baked Zevia bread, Zevia brownies, Zevia protein smoothies, Zevia Oatmeal Crisps, No-bake Zevia protein cookie balls, something else you are thinking of? Please let me know, and the one mentioned most will be the first one I try and post.
Happy WIAW!!