I'm a big believer in using food as my medicine as often as possible. Ginger is a food that many use for its relieving properties and spicy taste when added to other food or drink. Daily consumption of ginger in some form may help protect and relieve you from common problems amongst the general population.
Here are ten facts about ginger and its properties that will hopefully encourage you to try it for the first time or keep using it.
1. It can be used to calm an upset stomach, providing relief of bloating and gas.
2. Helps stimulate the secretion of mucus which helps in quieting a cough and soothing scratchiness in your throat.
3. Calms feelings of nausea, particularly in the form of seasickness, morning sickness, motion sickness and as a side effect of chemotherapy.
4. Ginger contains anti-viral, anti toxic, and anti fungal properties. This makes it useful for the prevention of and treatment against the common cold.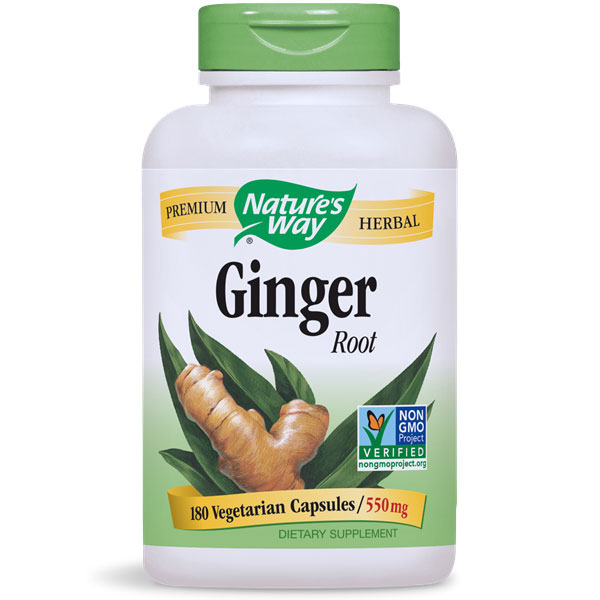 5. Acts as an antihistamine to ward off allergies.
6. Has anti inflammatory properties which help to treat arthritis and other muscular disorders. The chemical components of the root are helpful in inhibiting the biosynthesis of prostaglandins which are responsible for causing inflammation.
7. Contains special enzymes responsible for breaking down the proteins in your food, thus aiding in digestion and the prevention of cramps. The ancient Greeks used to eat ginger after a large meal in order to ease the digestion process.
8. Due to its promotion of mucus secretion, ginger protects against the development of ulcers.
9. Ginger has proven to help lower your cholesterol levels and prevent the formation of blood clots.
10. It is frequently used to treat and ease symptoms of diarrhea.
Ginger's pungent, spicy taste comes from its volatile oils which play a major role in many of its benefits. These oils help to stimulate digestive enzymes that assist with the body's digestion and neutralize unwanted acids. You can find ginger in many forms. It is in many beverages and dried teas; it's also found preserved, pickled, candied, crystallized, fresh, dried, and pill form. Of course, there are the ginger cookies which I prefer the most!
Here are a couple of recipes using ginger that I enjoy: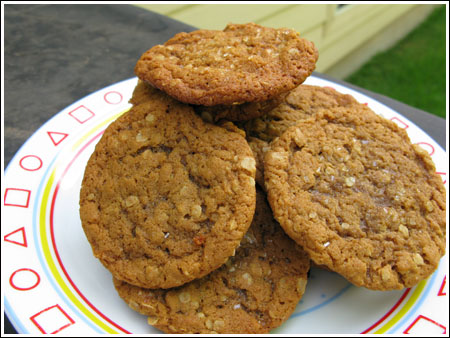 Ingredients
- 1 ½ C Rolled oats
- 1 ½ C Whole wheat flour
- 2 tsp Grated fresh ginger or ginger powder
- 1 teaspoon baking soda
- 3/4 teaspoon ground cinnamon
- 1/2 teaspoon ground cloves
- 1/2 tsp Sea Salt
- 1 tsp Liquid Stevia and 3/4 C applesauce or canned pumpkin puree
- 1 Egg
- 1 Egg white
- 1/4 C molasses (use honey if you don't have molasses)
- 1 tsp Vanilla extract
1. Preheat oven to 350 degrees F (175 degrees C). Sift together the oats, flour, ginger, baking soda, cinnamon, cloves, and salt. Set aside.
2. In a large bowl, mix the applesauce or pumpkin and Stevia until combined. Beat in the egg and egg white, and stir in the molasses. Gradually stir the sifted ingredients into the molasses mixture. Shape dough into walnut sized balls. Place the cookies 2 inches apart onto a parchment paper lined cookie sheet, and flatten slightly with a floured fork.
3. Bake for 8 to 10 minutes. Allow cookies to cool on sheet for 5 minutes before removing to a wire rack to cool completely.
These are great anytime of day, but my favorite thing is to dip them in fresh black coffee. Don't knock it until you try it……the taste is so comforting.
Try adding fresh chopped ginger (you can use powder if you don't have fresh) to stir-fries with chicken, garlic, and cubed sweet potatoes. Cook with coconut milk for a real flavor explosion! Check out this recipe for
mashed sweet potatoes with garlic, ginger, and coconut milk.
Some more quick ideas to add ginger to your diet are:
•Many teas include ginger in their mix, and I like to have a cup almost every night to help with digestion as I sleep.
•Stir a bit of dried powdered ginger or grated fresh ginger in to hot breakfast cereal, such as oatmeal or cream of wheat or rice.
•Add ginger powder to
homemade granola
.
•Chop crystallized ginger and add to cakes, pies, cookies, muffins, cupcakes, and even shortbread.
•Stir ginger into sauces, including applesauce, cranberry sauce, jams, jellies and spreads.
•Make a fresh sparkling ginger drink by grating fresh ginger, stir in a teaspoon of raw honey, pour in sparking water, and add a squeeze of fresh lime or lemon juice.
•Add ginger to just about any marinade or rub it directly onto steak, chicken or chops before cooking.
Of course, you can always cut a piece of fresh ginger to nibble on for fast relief if needed. I urge you to use ginger more often, your body will thank you!
More info on ginger can be
found here.